One of the most common questions I get is some variation on "Do you have indigo seeds available for purchase?"  My answer is, "Yes, but only in the late winter and early spring."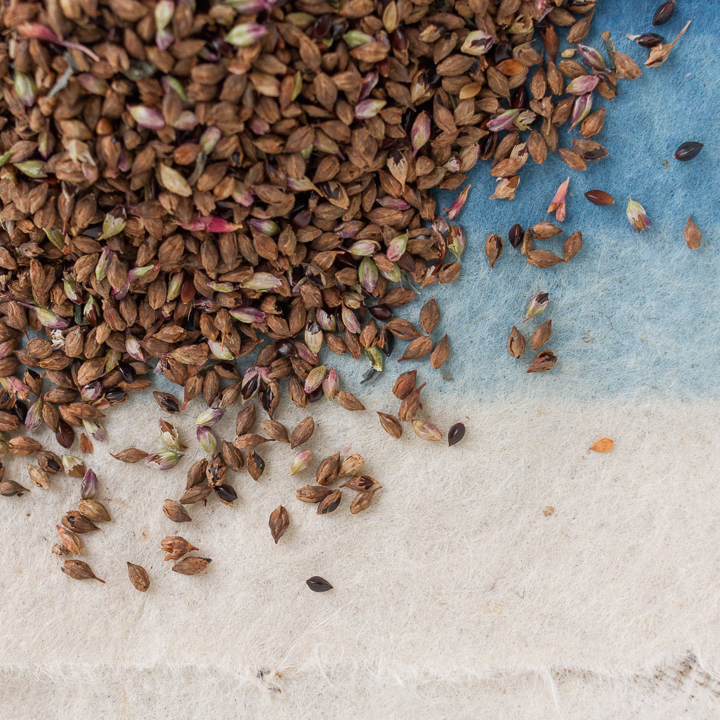 Persecaria tinctoria is an annual. After two harvests each summer I leave the plants to blossom and go to seed. In order to give the seed as much time to ripen as is possible, I let them be until the plants have been killed by a hard freeze. After that I gather and dry the seed heads in the greenhouse and winnow them over the winter.
When the seeds are ready for sale I send out an email to our mailing list and announce through social media, so please be sure to either join our mailing list, follow us on instagram, or like us on facebook.